To cover roofs, the installation of an EPDM waterproofing membrane is increasingly used. It has many advantages like longevity and resistance. An EPDM can last up to more than 50 years. It can also cope with the most extreme temperatures between -30°C and +130°C. In addition to all this, an EPDM is very ecological and 100% recyclable. In this article, you will learn all about installing an EPDM on a flat roof.
What is EPDM?
EPDM stands for Ethylene Propylene Diene Monomers. It is a waterproofing membrane that will make it possible to make a flat roof waterproof. Made of flexible and very resistant synthetic rubber, can be installed easily. It can be placed on many supports. It is possible to install it on:
wood,
Concrete,
metal sheets,
On the market, you will have the choice between two colors: black and white. However, it is possible to repaint them to give more aesthetics to your roof. They are also available in several thicknesses and widths.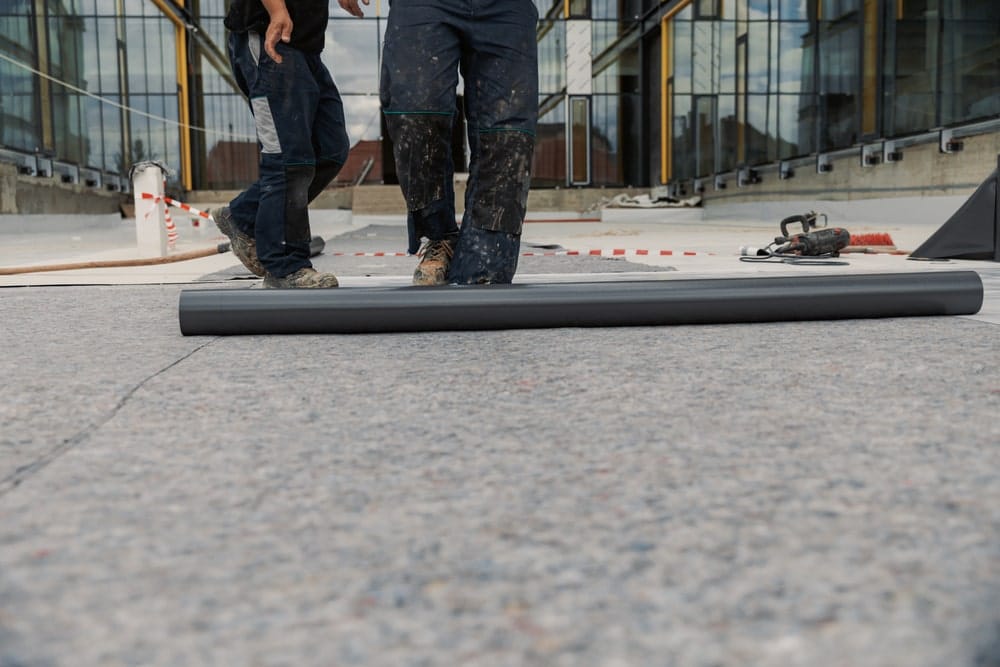 The steps to follow to install an EPDM correctly
For your waterproofing membrane to be properly installed, you must follow a few well-defined steps.
Prepare the substrate
Properly cleaning the substrate is important. This will ensure a good hold of the tarpaulin and avoid any risk of tearing. Indeed, gravel or other residues could damage the EPDM. Once clean, you can spread the EPDM on your roof and let it acclimate for about half an hour. Then fold up half of the membrane.
Install and glue the EPDM
Before installing the EPDM, mix your glue well. Then coat the back of the tarpaulin as well as the support. Wait until the glue is dry to the touch. If your glue is poorly distributed, it will form bubbles. With the help of a broom or a roller, force the adhesion of the membrane on the support. Make sure that the tarp is positioned evenly so as not to leave creases.
Glue the corners
To complete your installation, all you have to do is glue the corners of the EPDM. To do this, coat the inner part of the edges of the membrane with glue and put it back on, pressing very hard. Repeat the operation on all the water drains. If necessary, do not hesitate to cut the membrane so that the entrance to the evacuation appears.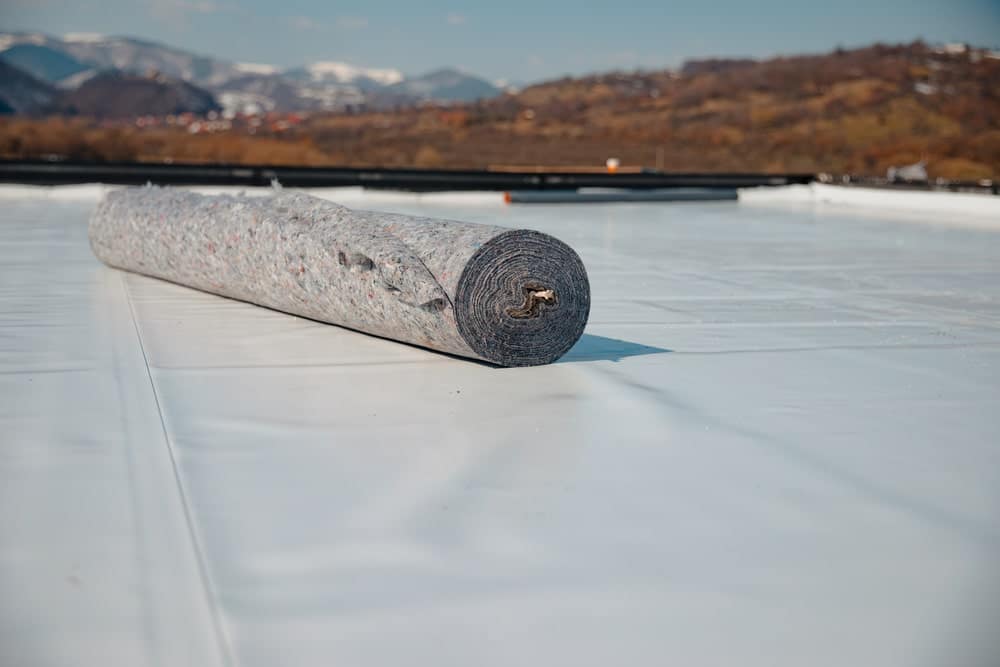 Why install an EPDM on your roof?
One of the biggest advantages of installing EPDM on a roof is to benefit from its impermeability. Then, this waterproof membrane is super resistant and does not require any specific maintenance. It is suitable for both large and small surfaces. In addition, it is a less expensive solution compared to other systems such as roofing.
EPDM can be applied to any type of roof, whether new or being renovated. This practice is also environmentally friendly. You won't need to change it for fifty years. EPDM is also non-flammable and completely recyclable.