Thermal comfort is an essential element for your daily well-being. It is therefore important to achieve it up to your expectations, in particular by applying the right techniques. However, there is no universal thermal comfort, but it is possible to achieve an ideal balance of heat for all members of the house. Discover the different ways to improve the thermal comfort of your home.
Thermal comfort: why do energy work?
Energy work has many advantages for homeowners and tenants. This work allows significant energy savings and therefore reduces the energy budget of homes. Proper insulation of your home limits drafts and solves humidity problems.
According thermiconseil.fr, energy renovation works allow you to better control your energy consumption. They guarantee you better thermal comfort. Numerous financial measures have also been put in place by the State to help and encourage households undertaking this work. Energy renovation work, far from being a luxury, is a necessity these days. First, they reduce the carbon footprint of your homes. Thus, you participate in safeguarding and respecting the environment.
In addition, this work makes it possible to improve the Energy Performance Diagnosis (EPD). More the ECD of your home is low, the more its real estate value increases. According to the new regulations in force, from 2023, buildings with DPE classified G (very energy-intensive) can no longer be rented.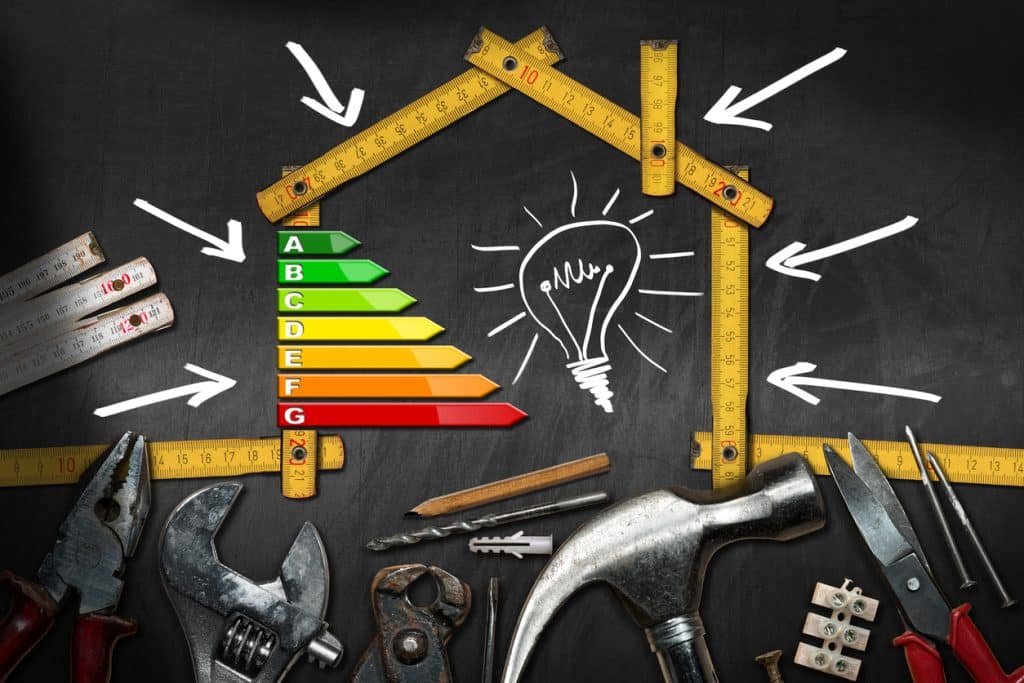 Thermal comfort: carry out an energy audit of your home
Before carrying out any energy renovation work, it is essential to carry out an energy audit. As a homeowner, if you want to lower your energy bill, a quality energy audit therefore imposes itself on you. This procedure allows you to determine your energy needs and your energy expenditure. Carrying out an energy audit also makes it possible to know the different sources of heat loss in your home. In addition to establishing a precise diagnosis, it also allows you to have an overall idea of ​​all the energy work to be carried out.
It is therefore advisable to carry out energy audits before any acquisition of real estate. This will allow you to better negotiate the cost of the operation according to the energy improvement work that this could generate for you. It also gives you an idea on the margin of your future energy bills and allows you to determine if it will have a return on investment.
As a reminder, energy performance is an integral part of the criteria for the choice of housing by tenants. It is therefore important that apartment owners take this into account. By regularly carrying out energy audits, you can ensure that you are in line with market requirements and current energy standards.
What impact on energy bills?
Improving the thermal comfort of your homes has a strong positive impact on energy bills. You can drastically reduce your energy consumption by taking concrete and simple actions such as:
regular cleaning and replacement of ventilation system air filters,
the use of more energy-efficient lamps,
improve the insulation of boilers and shutdowns during the summer period,
the balancing of hydraulic networks.
Optimizing your consumption therefore helps to reduce the cost of your energy bills.