New technologies play an essential role in the security of our homes today. Available in several forms, they offer innovative solutions to optimally protect our homes. We invite you to discover in this article the best security devices that you can choose to ensure the protection of your home.
Set up a wireless alarm
With recent advancements in technology, there are many options available today to enhance the security of your property. Thus, setting up a system ofwireless home alarm is one of the best possible alternatives for improve the security of your home. One of the major advantages of a wireless alarm is its ease of installation. Unlike traditional wired alarm systems, wireless alarms do not require complex wiring, which makes them much more convenient.
You can install yourself your system without the need to call in a professional. Simply attach the detectors to the appropriate locations, connect them to the alarm panel and program the settings as needed. systemswireless alarm offer great flexibility: you can easily add or move detectors according to changes in your home, without having to worry about wiring.
For example, if you decide to add an extension to your home, all you need to do is attach a new wireless detector to this new area. This flexibility allows you to adapt your security system according to your changing needs. In addition, wireless alarms are reliable. Wireless detectors use advanced technologies such as radio waves or infrared signals to communicate with the control panel. This ensures fast and secure transmission of information, reducing the risk of malfunction or disruption. Be sure, however, to choose quality detectors and regularly check that they are working properly.
Another advantage of wireless alarms is the ability to connect them to security systems. remote monitoring. Thanks to advancements in technology, you can now monitor your home from your smartphone or computer.
Wireless alarms can be equipped with features such as push notifications, email alerts or live video recordings. Therefore, you can keep an eye on your property even when you are away.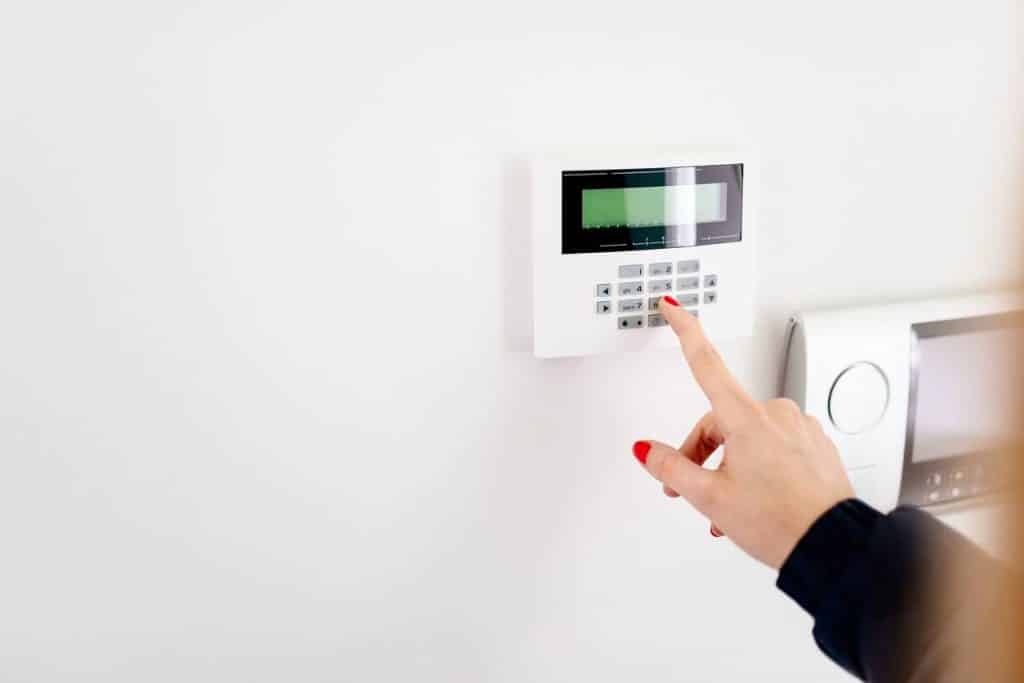 Invest in a modern home security system
You can also consider installing a system of video surveillance. Security cameras can be placed in strategic locations around your home, such as front entrances, gardens, or vulnerable areas. Opt for high-resolution cameras with night vision for effective surveillance at all times.
Some cameras are equipped with advanced features such as motion detection, continuous recording or the ability to view live images via your smartphone. A video surveillance system deters potential burglars and provides evidence in the event of an incident.
In addition, you can program the lighting to simulate a presence when you are away. This security system is also very effective in deterring criminals.
Install smart locks for keyless access to your home
Installing smart locks is a modern and convenient way to secure your home. These locks allow you to have keyless access to your home while providing advanced security features. Practically, the smart locks allow you to control access to your home without using a physical key.
You have the choice between using a mobile application, a pin code, an RFID card or even biometric recognition to unlock your door. This eliminates the risk of losing or having keys copied, which is a major security vulnerability.
It should also be noted that smart locks can be integrated into a home surveillance system or broader home automation. In other words, you can receive notifications on your smartphone each time the lock is used. You can also create temporary passcodes for guests or delivery services, and disable them when they're no longer needed. By combining smart locks with other devices, you can have full control of your home security.
Additionally, smart locks offer advanced security features. For example, some locks are equipped with sensors that detect intrusion or sabotage attempts. They can also lock automatically after a certain amount of time, ensuring your door is still secure, even if you forget to lock it.
Some smart locks are also compatible with alarm systems and can trigger them in the event of an intrusion. You just have to make the choice that suits you best in order to take full advantage of the advantages of this device.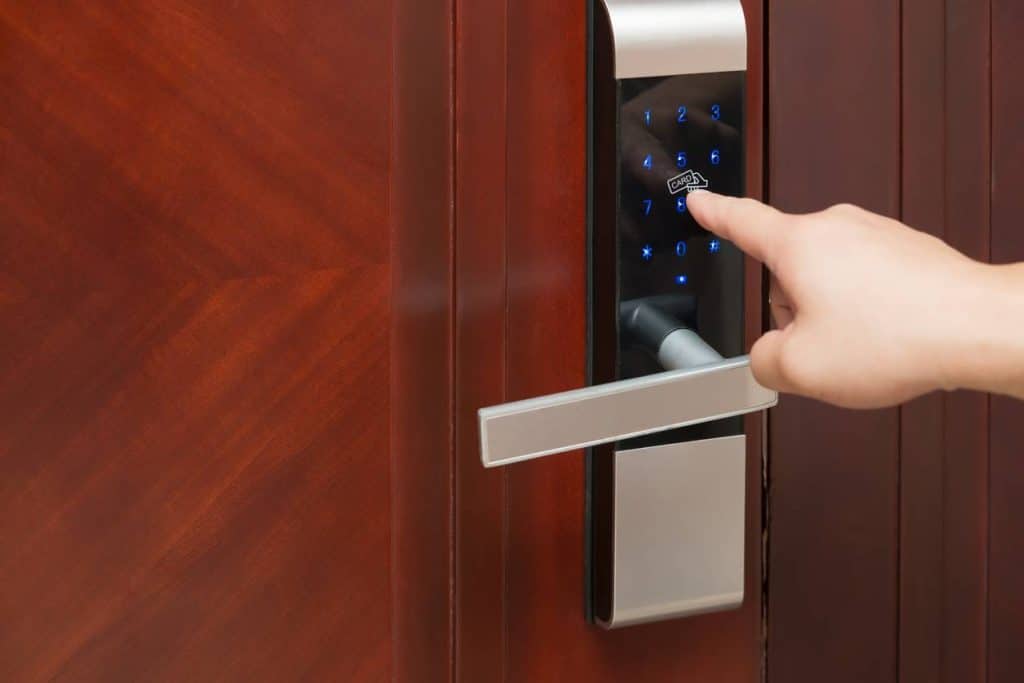 Use a video doorbell to keep tabs on comings and goings
Always in order to guarantee the security of your home, do not hesitate to install a video doorbell. This modern device combines a traditional doorbell with an integrated camera. It allows to see and interact with visitors remotely. In other words, video doorbells allow you to view in real time what's happening outside your door. When a visitor rings your doorbell, you receive a notification on your smartphone or tablet.
You can then open a dedicated app to watch live video from the doorbell's built-in camera. This gives you a clear overview of who is at your doorstep, allowing you to make informed decisions on how to respond. The video doorbells are equipped with two-way communication features. Simply put, they give you the ability to chat with your visitors, even when you're away from home.
Whether it's telling a delivery person where to leave a package or deterring an unwanted visitor, two-way communication lets you handle situations without having to open the door. Also, some video doorbells are equipped with motion sensors. Which means they can detect any activity outside your door, even if no one rings.
When motion is detected, you'll receive a notification and can immediately access live video to see what's going on. This lets you know about suspicious or potentially dangerous activity at your doorstep.