PVC windows and doors are very popular in homes. The success of this carpentry equipment is explained by the fact that they offer perfect insulation of housing. This type of material is offered at an attractive cost and its maintenance is simple. To keep it in good condition and restore its full shine, it is important to maintain it. How to clean an anthracite gray PVC window? Our guide gives you all the answers.
What are the natural cleaning products to maintain an anthracite gray PVC window?
PVC windows are very resistant to climatic hazards. They are perfectly resistant to humidity. Light-coloured PVC windows such as anthracite gray can get dirty and clogged. To maintain it, it is not recommended to use a stripping sponge or abrasive products. These can simply scratch your window and remove the layer that gives PVC its shine.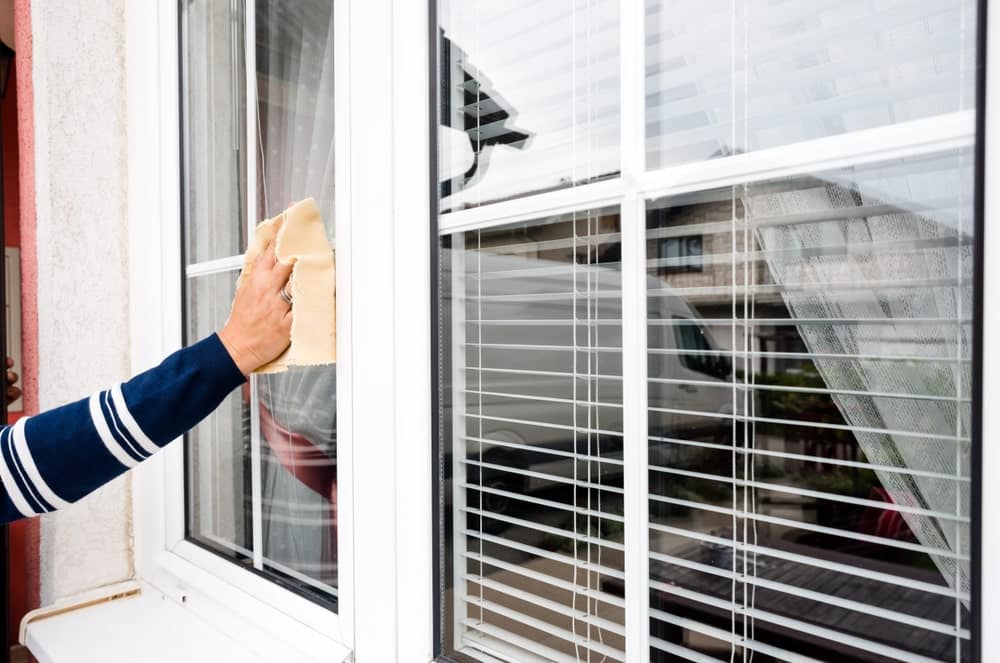 Various products are available on the market for the maintenance of PVC. You can opt for natural products that take care of the environment.
They will allow you to restore the shine to your equipment.
white vinegar
You can use white vinegar. Mix with four glasses of hot water. Once you have dusted the window, spray this solution on the PVC windows (the panes, the frame, the joints and the metal parts). Then let it act for a few minutes and then clean the surface with a soft cloth.
Baking soda
To maintain your PVC window, you can mix baking soda with white vinegar and soapy water.
You can introduce an onion in a bucket of water and use the mixture to clean your PVC window.
How to clean your anthracite gray PVC window?
You can maintain your PVC window with vinegar. All you need to do is mix four glasses of hot water and one glass of vinegar. Spill the resulting mixture into a spray bottle and spray all parts of your window. Let the solution sit for two minutes and wipe away with a clean cloth.
You can also make a mixture of white vinegar, soapy water and baking soda to revive the gray color of your PVC window.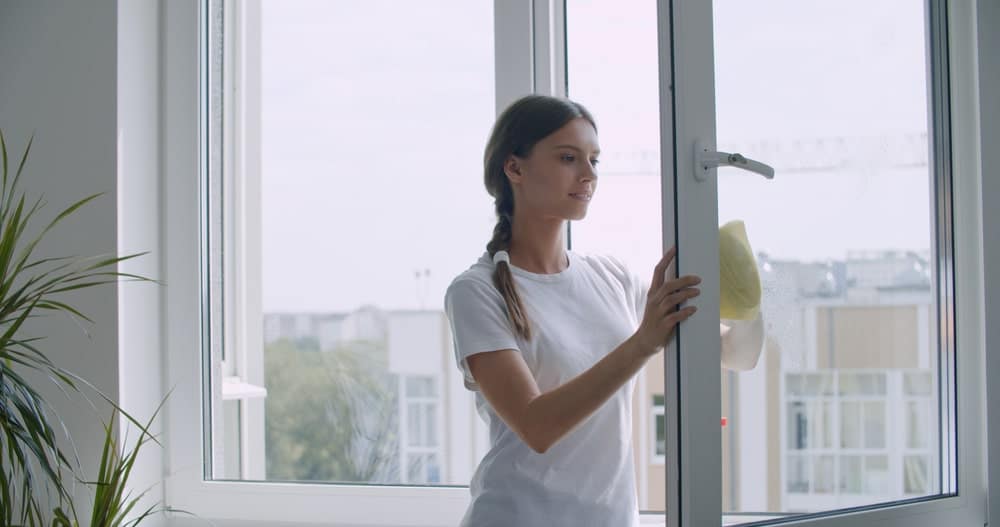 There is also a simple method to clean your anthracite gray PVC window. All you need to do is pour lukewarm water into a large bucket, add a spoonful of bleach and three spoonfuls of mint crystals. Mix the components then using a damp, non-abrasive sponge, rub the windows with this solution. Then rinse with clean water and dry with a cloth.
Finally, you can use either white baking soda or Meudon to do your maintenance. Some maintenance products are available in supermarkets and are very effective for cleaning PVC windows. Always be sure to rinse thoroughly with clean water as soon as you finish cleaning. This measure allows you to avoid unpleasant marks that can dull the shine of your window.