Resin is a versatile and durable material that is used in many residential applications. Due to its multiple adhesive properties and its superior resistance, it allows you to succeed in your swimming pool renovation project. Discover in this article the advantages of using resin for the repair and renovation of swimming pools.
Why use resin to repair and renovate your swimming pools?
There are several options for repairing and renovating your swimming pools. Nevertheless, the use of resin is the most recommended thanks to the many advantages it has.
First, it provides resistance and long life to the chemicals used to treat your pool water. Easy to apply, it adapts to all types of surfaces. It also protects your pool from wear and leaks.
In addition, resin is a non-slip, waterproof and heat-resistant material. This makes it easier to maintain.
The other advantage of using resin for pool repair is that it offers a wide variety of finishes. Indeed, it allows you to personalize your pool and make it more aesthetic and elegant.
Furthermore, the use of resin is more economical. Its cost is lower compared to other pool repair materials.
If you have a project of swimming pool repairdo not hesitate to use the advice and services of a specialized company which offers you a complete range of tools and composite materials.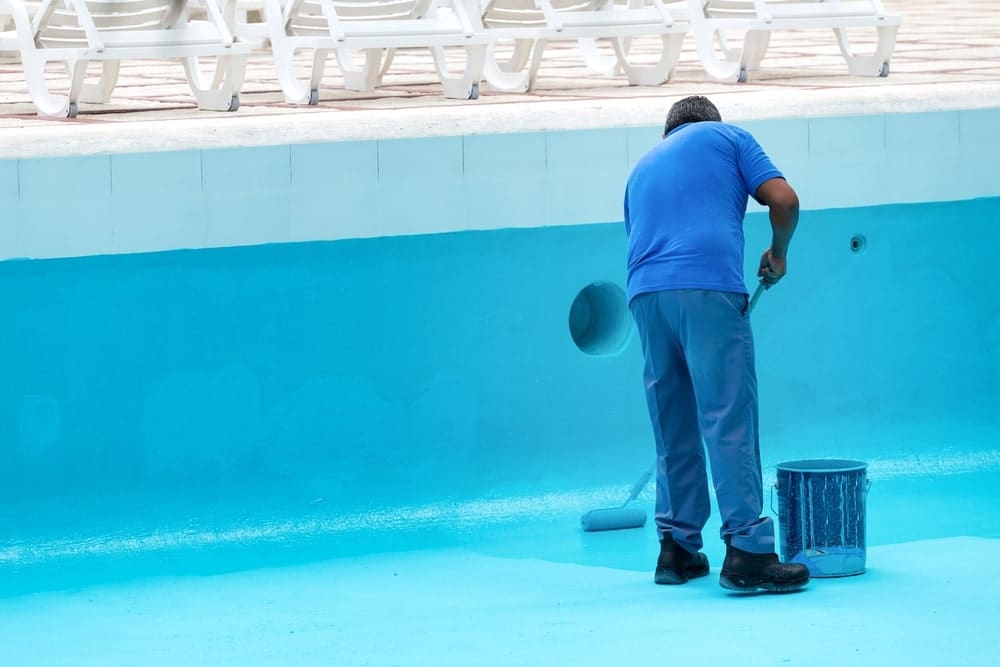 How to repair or renovate a swimming pool with the use of resin?
To repair your swimming pool, you must follow certain steps. Indeed, you will have to:
Preparing your pool well
Apply resin
Make the finish
Preparing your pool
To repair your swimming pool, it is necessary to prepare it well. At this level, you will have to clean its surface thoroughly in order to eliminate all residues of chemical products, stains, algae and impurities.
After that, you will check your pool structure for any cracks that could lead to water leaks. If any imperfections are identified, you should mark them and repair them using putty.
Resin application
Before starting the application of the resin, it is important to wear gloves and protective glasses. This saves you from direct contact with this material which can be irritating to skin and eyes. You will then mix the resin with the catalyst. Using a brush or roller, begin applying it to your pool surface.
Apply quickly to prevent the material from hardening. After that, proceed to smooth the surface using a rubber spatula. This will give you an even finish.
Pool finish
When you have finished applying the resin, you must move on to the finishing step. This consists of using a finishing coat to give an elegant and cozy look to your pool. Indeed, you will proceed to the sanding of the structure in order to remove the imperfections.
Then use a layer of gelcoat and MIKRA abrasives to protect your pool against UV rays and abrasion. Finally, fill your pool with water to see if the repair is done properly.