To bring charm to your garden, several options are at your disposal. Among them are the garden furniture in pallets. If you opt for this, here is some information you should know before embarking on a do-it-yourself garden design.
Types of pallets to choose from
Regarding the construction of a pallet garden furniture, the choice of the type of pallet to use is very important. Pallets vary in size and how you plan to treat them.
EUR or EPAL type pallets
EUR type pallets have a dimension of 1200 x 800 x 156 or 1200 x 1000 x 156. They are located between the lower and upper decks with 9 uprights and have four foot steps representing the lower side. They also have four entrances and have the capacity to support nearly 5000 Kg.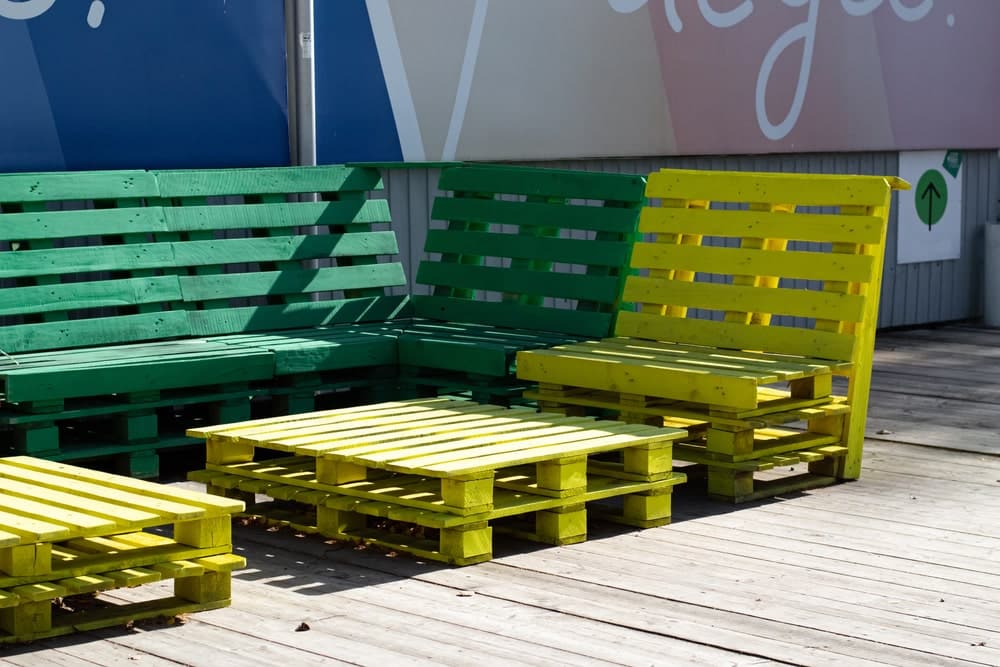 American style pallets
They have a dimension of 1000×1200 and have two entrances located on opposite sides. They have the capacity to support loads of at most 3000 Kg. Four soles are present and there are no studs.
CP pallets
These are pallets that are specially made for the chemical industries, also having four entrances and 4 soles. They can support loads of 3000 Kg maximum and have a dimension of 1200 x 800 x 138 OR 100 x 1200 x 138.
Obviously, this list is not exhaustive, there are several other types of pallets.
The advantages and disadvantages of garden furniture in pallets
Landscaping your garden with pallet furniture has both advantages and disadvantages.
Benefits
The many advantages of garden furniture in pallets attract more than one person.
The installation of a garden furniture does not necessarily require the intervention of a specialist. You can do it yourself. Also, no matter what type of board you have, it won't incur a huge expense.
A very easily customizable living room
These fairs give you the opportunity to let your imagination run wild. Several styles are available, it all depends on your tastes!
You have surely already noticed, the materials of a living room are natural materials, which is very ecological. The pallets being made with wood, they are therefore not polluting.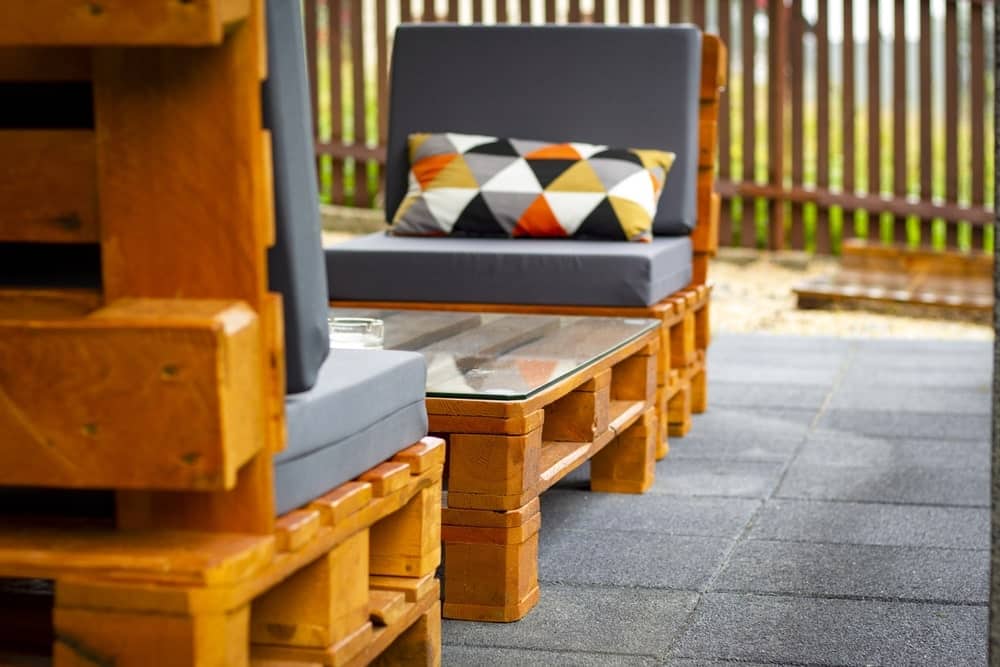 Disadvantages
Wooden pallets are often breeding grounds for bacteria. You must therefore pay attention to the origin of your pallets. Also, they have the ability to develop fungi if kept in damp places.
The budget
The budget needed for a garden furniture in pallets is very variable. Several factors come into play such as the type of pallets, the size of your living room and the various other objects that will be present there. Nevertheless, despite these factors, the budget remains relatively low.
To conclude, installing a pallet garden furniture is a good option. Thanks to a good choice of materials, you will be guaranteed excellent comfort and many other advantages. This can be really interesting to have a pergola installed.