Are you having trouble parking your vehicle? Are you planning to install a carport outside to maximize the available space? This is a very good idea. Be aware, however, that if for some constructions a simple declaration of work is sufficient, this is not the case for others. Here is the carport area you can build without needing a permit.
An area less than or equal to 5 m2
If you want build a carport in your exterior without having to undertake administrative procedures, the latter must not have a footprint of more than 5 m2. This is the area authorized by the town planning code for construction free of outbuildings.
In the case of a shelter, this may very well be sufficient, especially if you only have one car and it is small. On the other hand, you may encounter difficulties in storing large cars there.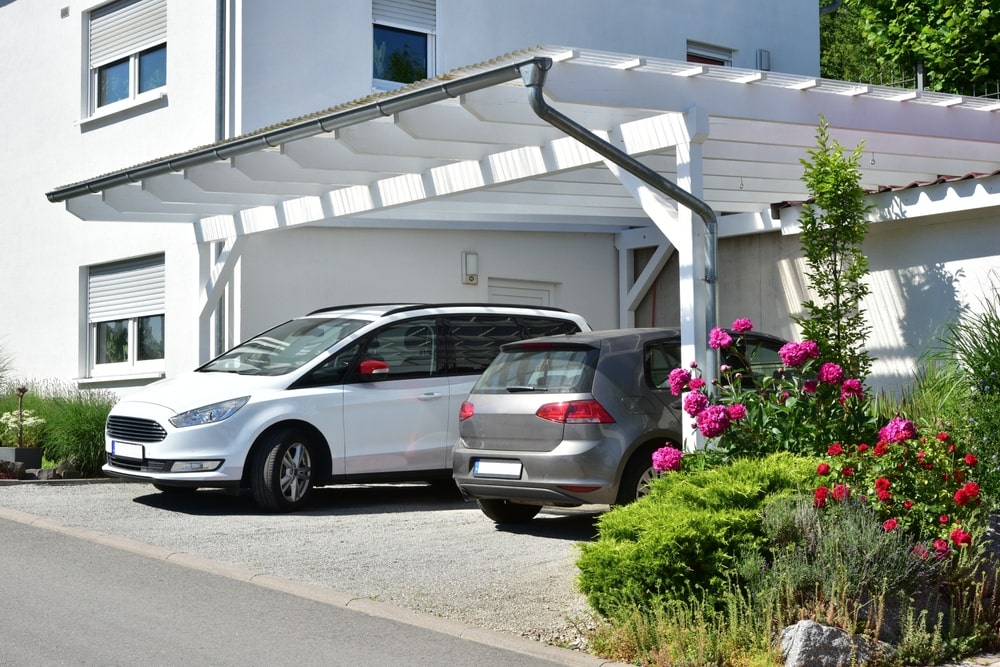 Case of a carport with a footprint of between 5 and 20 m2
If you plan to park several cars in the carport, opt instead for an area between 5 and 20 m2. Under the law, it is indeed possible to build a vehicle shelter of this size without having to obtain a permit.
Be aware, however, that this solution does not completely protect you from administrative procedures. Indeed, before starting the construction site, you will have to make a declaration of work to the town hall of your municipality. This is all the more imperative if your home is located in a protected area.
Building a temporary carport: all surfaces are possible
When the carport you want to build is only temporary, you no longer have to worry about its area. In reality, the regulations in force only concern dependencies for long-term use. It is the latter that are likely to impact the habitat.
So don't hesitate to choose a surface and get started if thecarport is not supposed to last more than 2 or 3 months. This is generally the case with carports in kits. In the form of a steel structure covered with a flexible PVC fabric, they allow you to protect your vehicle from bad weather. Of course, you can close them or keep them open.
For a permanent carport with an area greater than 20 m2, the permit is legally required
You need one permanent carport and not a temporary shelter? Would you like it to be able to accommodate several vehicles or even bicycles, wheels and other accessories? In this case, you will have to carry out a construction site for a carport of grip on the upper ground 20 m2. By law, this requires obtaining a building permit.
Do not skimp on getting closer to the town hall of your town hall to make the request. Otherwise, you incur serious penalties. These include in particular:
a fine of an amount varying between €1,200 and €300,000;
payment for damages caused to neighbours;
payment of royalties and tax penalties.
In case of request for building permit secondary school, there is also a good chance that the town hall will refuse it. The only solution is to regularize your situation.