The summer season is upon us and now is the time to think of innovative ways to stay cool when temperatures soar. So what facilities can help you cool off this summer? In this article, find out which are the best facilities to spend a great summer.
Air conditioning, for a cool interior
For some, summer is synonymous with heat waves and unbearable heat inside the house. In this case, air conditioning is the solution to cool you down. There are more eco-friendly and economical air conditioners available today, offering a great way to control the temperature inside your home.
However, it is important to note that theair conditioning installation should be performed by professionals to ensure optimal operation and safe use.
The swimming pool, an unbeatable classic
One of the first solutions that comes to mind to cool off during the summer is of course the swimming pool. Whether inground, above ground or inflatable, a pool is the perfect way to enjoy the outdoors while staying cool. Besides being an inexhaustible source of entertainment, it offers space to relax and exercise.
Remember that installing a swimming pool requires some preparation and regular maintenance. Do not hesitate to contact professionals to assist you in this process.
Misters, for a subtle refreshment
If you are looking for a less expensive and more discreet solution than a swimming pool, misters are an interesting option. They are perfect for cooling off on a terrace or in a garden, by diffusing a fine mist of water which lowers the temperature of the surrounding air.
Some models can even be installed on your parasol or gazebo to create a cool zone during your moments of relaxation outside. Their installation is generally simple and quick, which makes them an effective and fast solution.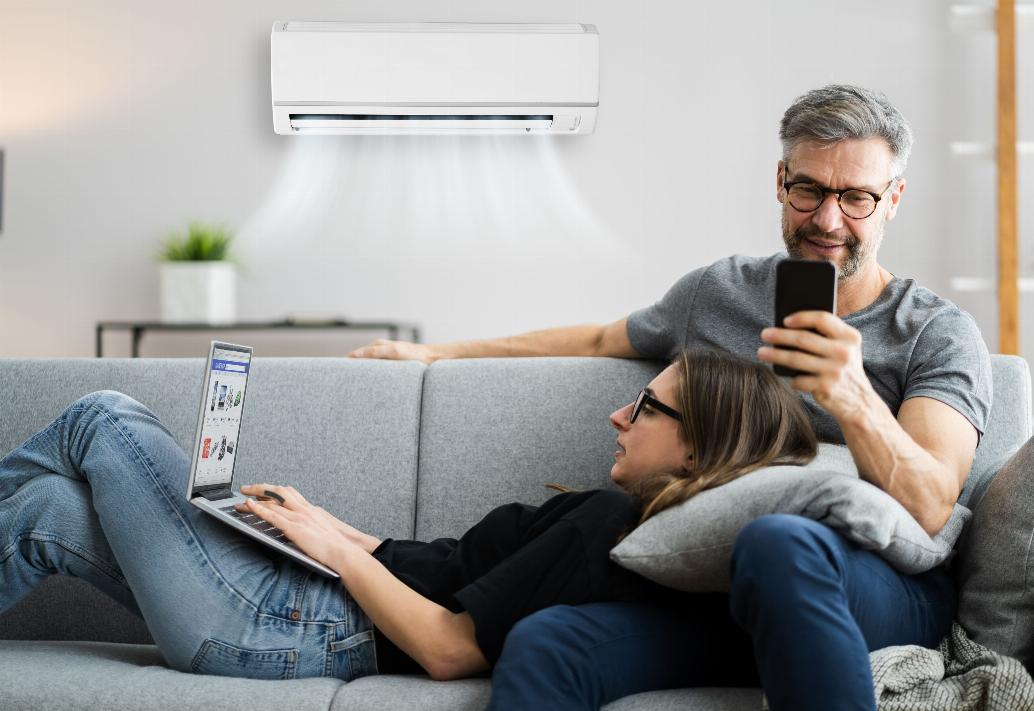 The fan, the economical alternative to air conditioning
If installing an air conditioning system seems too expensive, a fan is an excellent alternative. Whether free standing, ceiling mounted or free standing, it is able to create an airflow that can help you cool down.
In addition, some models are equipped with interesting features such as the timer, the remote control or the "light breeze" mode, which simulates the natural blowing of the wind.
The air cooler, between the fan and the air conditioning
The air cooler is a compromise between the fan and the air conditioning. It works by evaporating water, which cools the air before redistributing it around the room. This system is more efficient than a simple fan, but uses less energy than air conditioning.
It should be noted that the effectiveness of the air freshener depends on the humidity of your environment. They are generally more effective in areas with low humidity.
The bioclimatic pergola, for a cool exterior
The bioclimatic pergola is an outdoor installation that can help you enjoy your garden while staying cool. Thanks to its adjustable blades, it allows you to control the amount of light and heat that enters, giving you a cool and shaded outdoor space.
These installations are increasingly popular due to their ecological aspect and their ability to integrate harmoniously into all types of gardens. In addition, some bioclimatic pergolas can be equipped with misters for better cooling.
The shade sail, for a touch of elegance
For an option that is both aesthetic and functional, the shade sail is an excellent choice. It provides effective sun protection while adding a touch of elegance to your outdoor space. With a wide variety of shapes, sizes, and colors available, you can find a shade sail that perfectly matches your style and needs.