Choosing the paint for the ceiling of a bathroom is a rather delicate operation. Being a wet room, the bathroom has certain specificities that must be considered before making a choice. Are you about to paint your bathroom? Here is what you need to know for the renovation of your bathroom or simply to give it a little boost!
Which paint to choose to paint your ceiling?
When it comes to painting your bathroom ceiling, you have several options. First, you have the acrylic paint widely used by professionals because of its quality. Its water-based composition makes it quite resistant to bathroom humidity, mold and heat. This paint is very low in toxicity and odorless. Also, it is a paint that is easy to maintain and dries quite quickly. However, to take advantage of all the advantages of this type of paint for your ceiling, you must necessarily choose one of high quality.
In addition to acrylic paint, you can use glycero paint, which however contains illegal substances. It is quite resistant to humidity and does not flake off. Also, it is a paint that is quite easy to maintain, but which gives off a strong smell. It should also be noted that this paint is not recommended by professionals for the ceiling of a new bathroom.
Discover, the bathroom layout for the installation of mirrors!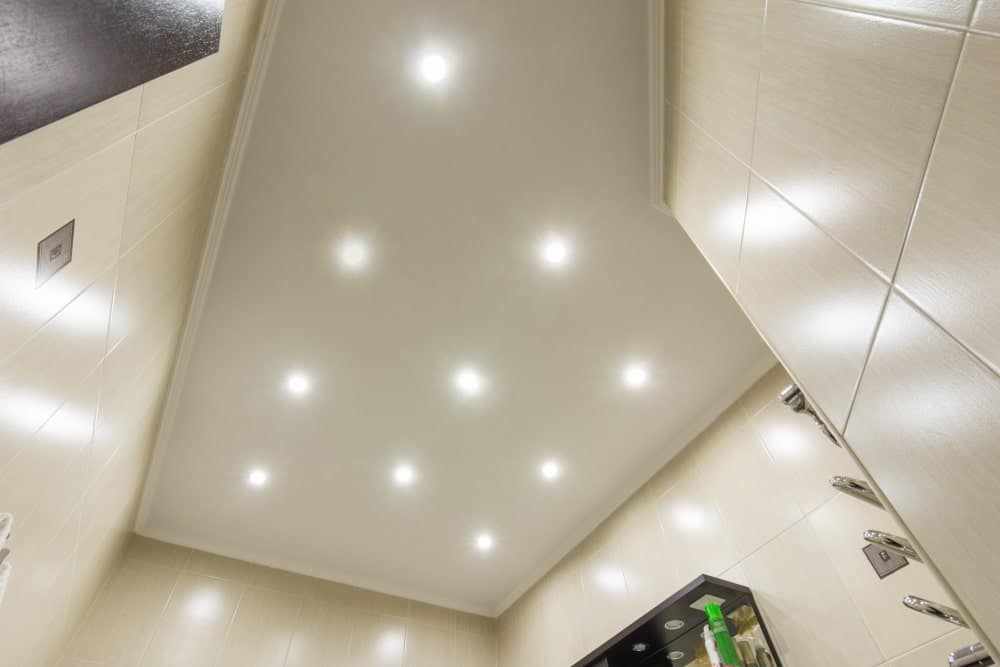 What color to paint the bathroom ceiling?
When it comes to the color of your bathroom ceiling, you have several options. You can elevate the room by using black and give it a bit more character at the same time. Sky blue and pink can let you bring softness and better aesthetic effect. These are very pleasant colors and can make the room more cheerful.
On the other hand, if you are looking for originality, green is probably the color for you. It's a very elegant color that adds a touch of nature to your bathroom. Finally, you can just go with white. It is a classic color, but timeless. One of the particularities of white is that it gives height to your ceiling.
How to paint your bathroom ceiling?
You should know that you cannot paint your bathroom ceiling like you would any other ceiling in the house. That is why, you need to consider a number of tips.
Use anti-humidity paint
Whatever type of paint you are going to use for your bathroom, you need to make sure it is suitable for this type of wet room. Some paints include a mention bathroom so you know they are more suitable there. The paint must necessarily be resistant to humidity so that the fumes from your shower and your bathroom sink.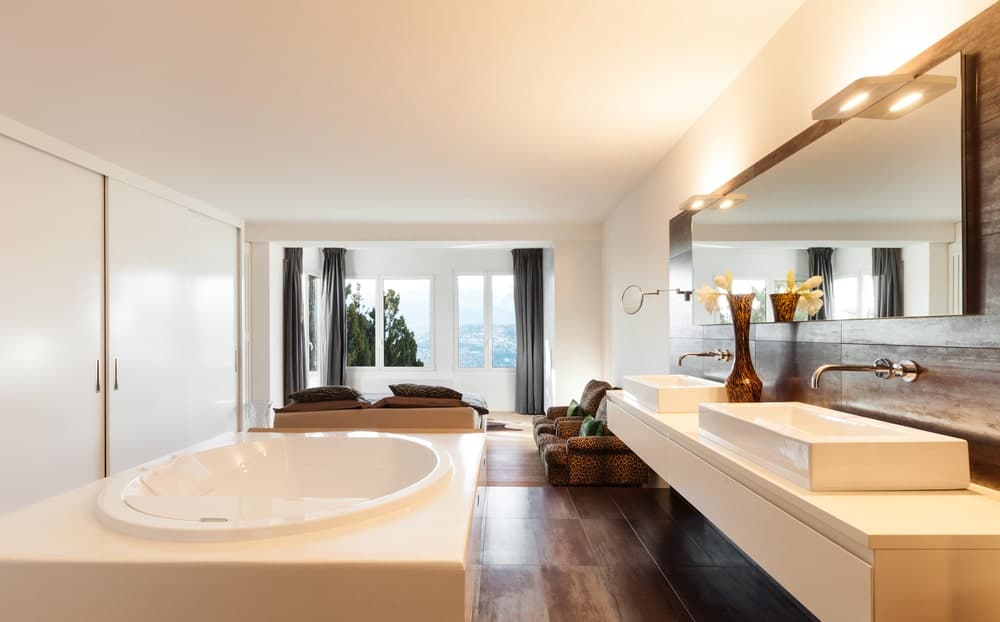 Use of underlay
For better adhesion of the paint to the ceiling, it is always better to apply an undercoat. Professionals recommend using a moisture-blocking undercoat before applying bathroom paint.
Choose a satin paint
Satin paint is a paint known for its resistance to condensation and its ease of maintenance unlike matte paint. That's why you should prefer this type of paint, which will keep your bathroom looking great for a long time.