Nowadays, the presence of air conditioning at home is essential. It ensures comfort by allowing you to enjoy a good temperature in hot weather. However, it is still a device you need to take care of. For it to perform its role perfectly, it is very important to go to its maintenance on a regular basis.
When should you clean your air conditioning?
An air conditioner is a device that contains a liquid refrigerant that you need to take great care of. For this, in general, it is important to maintain your air conditioner at least once a year.
However, the maintenance of a reversible air conditioner is done twice a year. In cold weather, it would be better to do it when you don't have to use the reversible air conditioner. Several other factors can still lead you to do your maintenance a little earlier than expected.
For example, there is the noise of the air conditioner. You should do this when your installation is clearly making more noise than usual. There is also the cooling time which becomes too long.
How to clean your air conditioning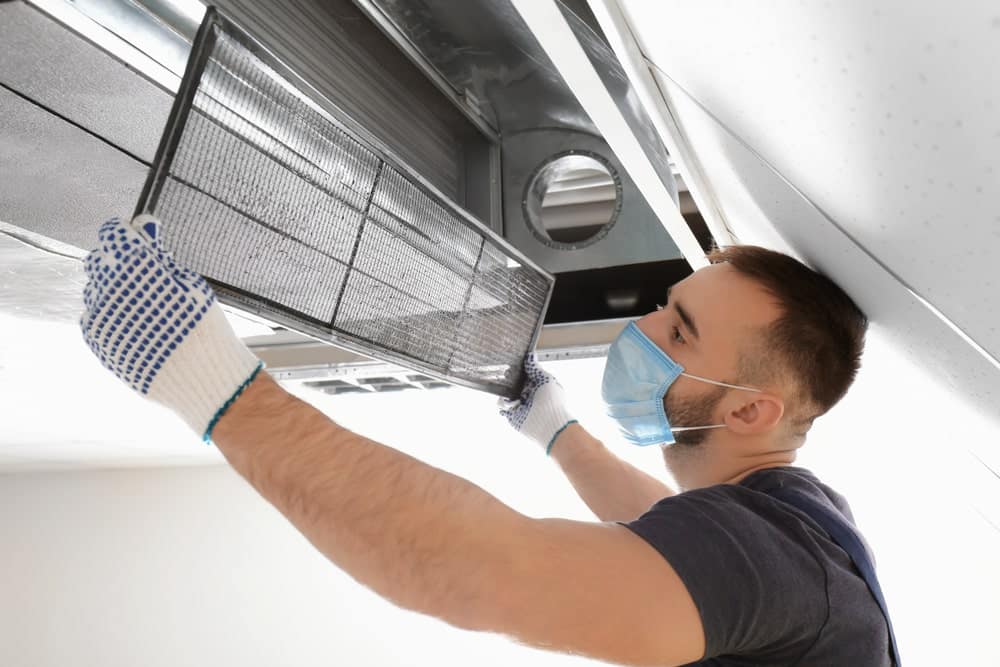 To clean your air conditioner, here's what you need to do.
Switch off the device
The maintenance of your air conditioning should not be done while it is on. Although it seems like an obvious thing to do, it's important to remind yourself. Remember to turn off your air conditioner using its remote control well before starting maintenance.
Clean the filters
The first step is to clean your filters. These tend to store a lot of particles. Since they move a lot of air, you have to clean them. This cleaning should be done at least every two weeks.
Open the trunk of the air conditioner and take out the air filters
For the operation to be easy, it is important to open the trunk of the air conditioner to facilitate access to the lower unit. Unfold the base of the filters to be able to extract them.
Using a vacuum cleaner, you vacuum the dust residues present in the air filter. Before using the vacuum cleaner, you can also gently tap your filter to remove the dust manually.
Using a sponge, soap and water, brush your filter to remove the last dust particles. After cleaning, finally rinse your filter and let it dry for a while before replacing them.
Then be sure to replace the activated carbon filter. This is done every year.
Clean the inside and outside of the air conditioning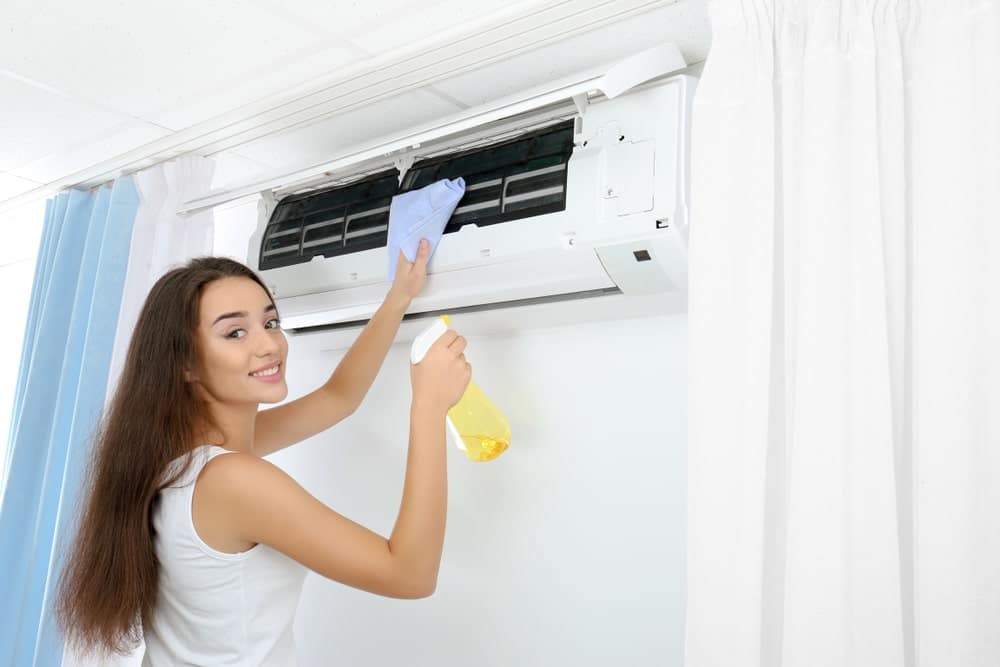 After taking care of the air filter, you need to move on to servicing the indoor and outdoor unit.
Using a cloth, rub the body of your appliance and the pipe;
Clean the air outlets with a damp sponge;
Use a dry cloth to wipe the assembly.
Once all these steps have been completed, you are at the end of your air conditioning maintenance.
Finally, regular maintenance of the air conditioning is essential for its proper functioning. You can do it yourself. However, you need to hire a professional.