The balcony provides a relaxing setting for gathering family and friends. That is why it should be arranged properly. With this in mind, laying gratings can be a good idea. In addition to being aesthetic, they are inexpensive and easy to install. Beyond these aspects, they confer other advantages for your outdoor space. Which ?
On a balcony, gratings add a lot of charm
Gratings allow you to camouflage concrete floors. They are available in different materials (metal, plastic and wood), which gives you wide possibilities for the final rendering. To make the right choice, you must take into account the aesthetics, the ease of maintenance and the resistance of the coating.
Among the many variations, the wooden grating are the most popular choice on the market. They meet the above criteria perfectly. They can be designed with local or exotic species, or with composite wood. Visually, they stand out for their natural side, which brings a warm touch to your balcony. They are also soft to the touch.
To ensure the durability of your installation, you must maintain it regularly and promote the evacuation of humidity. Waterproofing and cleaning are a must. In addition, the wooden gratings offer different designs to choose from. They can be ribbed, grooved, smooth or rough. The originality of your balcony will depend on the chosen pattern.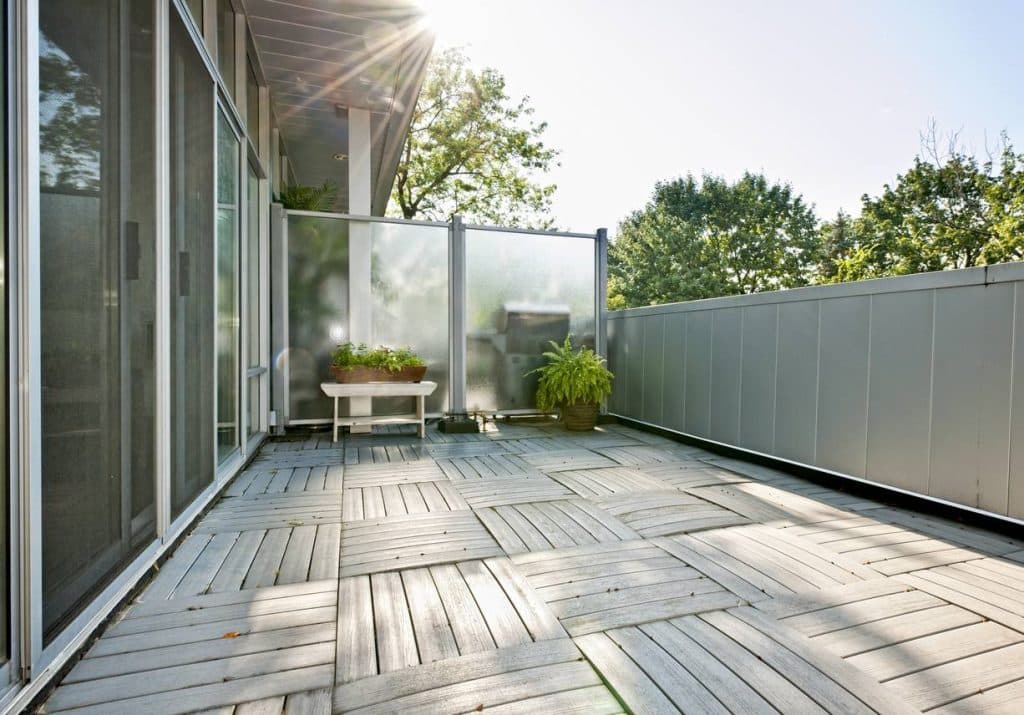 The duckboards allow to hide a damaged floor
The grating is necessary for the renovation of your balcony floor. As the latter is exposed to the weather, it is not surprising that it deteriorates over time. If the repair can be expensive (depending on the area and the original material), the grating appears as an economical solution to find an aesthetic surface. In addition to camouflage the defects of your balcony, the gratings form a protective layer. Due to this, soil deterioration is retarded. So you can keep it much longer than expected.
If you have a balcony with a particular shape, the gratings can very well be adapted to cover the entire surface. In addition, they can be laid on any type of ground, whether hard or covered. You have the possibility to use them as modular or temporary installationbefore installing a real cladding for your balcony.
Another good reason to opt for gratings is their ease of installation. Thanks to their practicality, gratings are the best way to cover a large area in no time. As these are interlocking tiles, they are ready to use and do not require any additional work, other than the laying of trellises. In the event of a problem during the installation, or of sealing problems, you can easily dismantle the part to be corrected, then replace it afterwards. Once your gratings are installed, you can be sure that your flooring will last for many years. Sturdy and durable, gratings are the ideal solution to dress up your outdoor spaces… but also indoors!